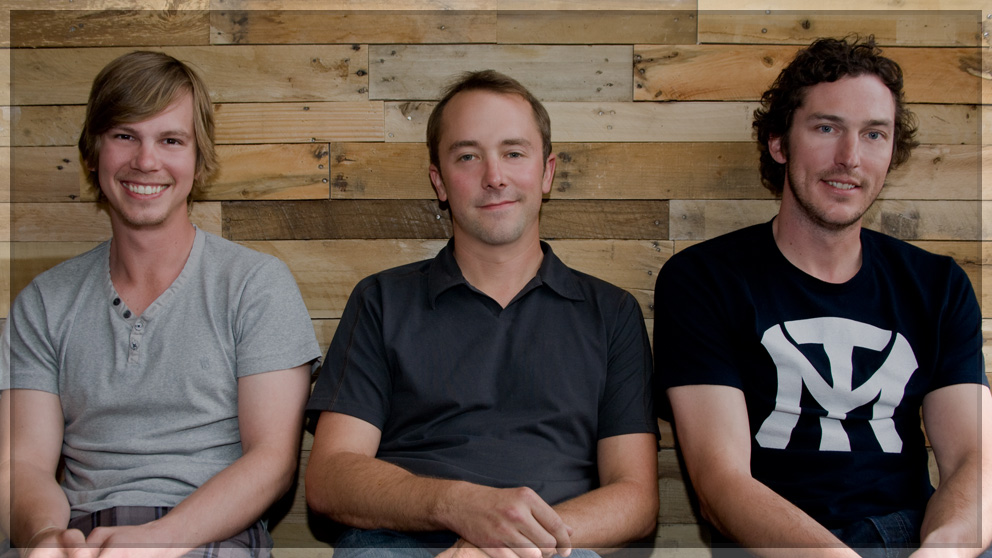 22 Apr

Work In Progress Gives Las Vegas Entrepreneurs Resources to Succeed

Fred Wilson (NYC-based venture capitalist and blogger) recently wrote: "If you are launching a startup or have one that is just one or two people, you should really try to get into a coworking space. It can be more cost effective, but that is not the best reason to do it. You'll get knowledge sharing, energy, and a lot of camaraderie. And you can't put a price on those things when you are doing a startup."

This clubhouse-type environment is exactly what Las Vegas-based startup, Work In Progress provides to entrepreneurs from all across the country. Many startups have and continue to migrate to Vegas from various mentorship-driven startup accelerators, including but not limited to Techstars in Boston, 500 Startups in San Francisco, Tech Wildcatters in Dallas, Start-up Chile in Santiago, as well as various startup incubators like SenseAgility Ventures of Chicago and socialtech.com of Los Angeles. Many have also received support from Las Vegas-based accelerator, Progression Labs and venture capital firm, Vegas Tech Fund. 

Workspaces and Tools for Startups and Creative Thinkers 

The purpose is to help individuals and startups be successful. A lot of entrepreneurs actually start their business from their home or apartment, usually a pretty small space and not very professional. "One of the reasons we started Work In Progress was because we found a challenge in downtown Las Vegas to just be or hangout." – Zach Ware, co-founder. Work In Progress allows entrepreneurs and small companies more space to work, collaborate, and connect with each other on a whole other level.

 

Work In Progress grew from about 10-20 companies in 2012 to well over 60 companies today, and is still growing. It has become a crucial part of downtown Las Vegas that doesn't go unappreciated by anyone with aspirations to start their own business and perhaps improve their chances of making a real impact on the world. Their continuous growth is an obvious aftermath of an extremely effective collaborative effort inspired by its founders.

 

 
Take one step into this amazing workspace and you'll realize there are people out there just like you – who have the same dreams you do, who have the same struggles you do, and who have the same motivation you do – and they are all utilizing the connections and resources of a growing tech community destined to make a dent in the universe. This may seem intimidating, but downtown Las Vegas is not your average community. Sure, the smart entrepreneurs who populate it definitely have an eat-or-be-eaten mentality, but it's an inviting atmosphere of positivity where anyone who joins has every opportunity to connect and experience the same success. Work In Progress is really about inspiration. "People want interaction and to be able to see other people working on cool stuff that you otherwise would not have known about. It's what makes this place so magical." – Patrick Olson, co-founder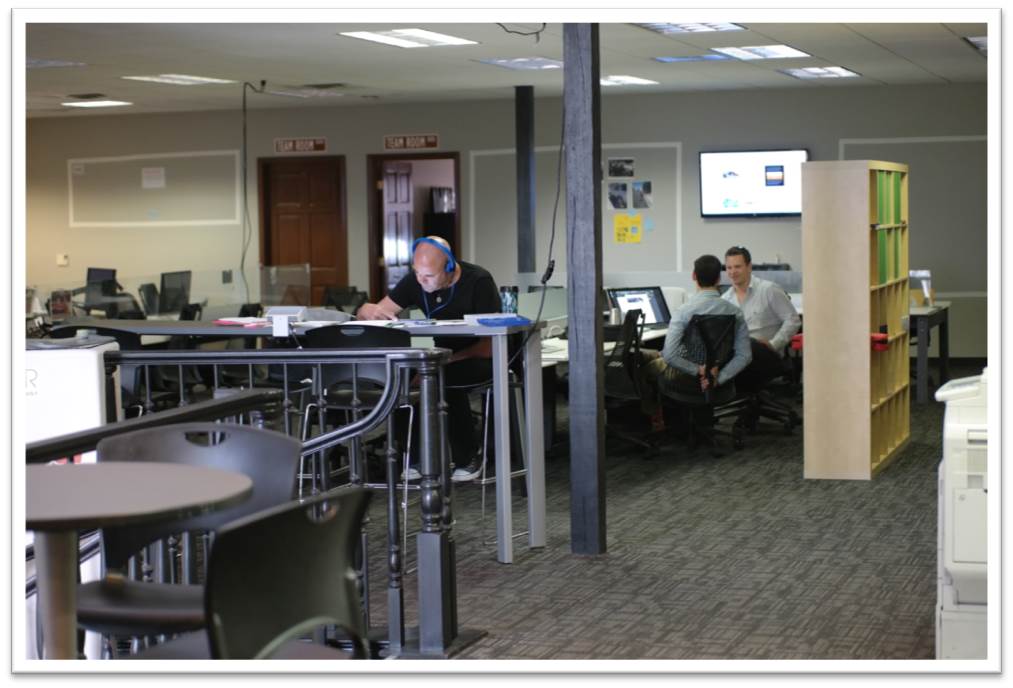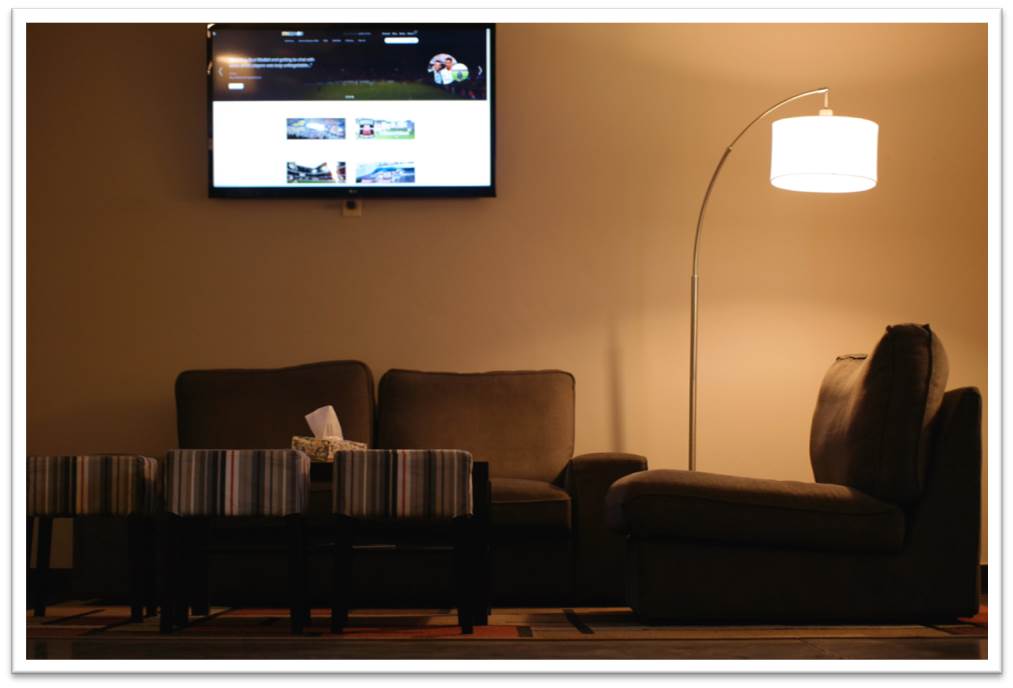 Community Membership brings you a world of opportunities to learn, connect and grow. You'll enjoy access to curated events designed to help you innovate and grow, a host of partnership discounts and a growing support network of experts and mentors.Yes, mentors on a weekly basis who are thought leaders in their respective fields.
The Mill powered by Work In Progress
Another amazing byproduct of Work In Progress, The Mill is a place to test your ideas. It starts with a $5k grant over two months to anyone who wants to explore the possibilities of their idea and test strategies for growth or monetization. The Mill is powered by Work In Progress, which provides you with the tools, resources, and experiences to help transform your idea into a great business.
But why call it The Mill? The mill once changed the landscape of our economy. Work In Progress and their team of curators are ready to do it again.
The Mill was inspired by another funding organization called Start Garden located in Grand Rapids, MI, who also offers a $5k grant to those with an idea that could, potentially, grow into an international business. It's a common area to deepen knowledge and make vital connections across a variety of topics and industries. Las Vegas's very own, Tony Hsieh heard of this noble feat by way of coincidence on a trip to Grand Rapids. Inspired by their progress, Tony decided to implement a similar approach back in Vegas. The rest, as they say, is history.
Whether you work from home, an office, or from any featured workspace, Work In Progress and The Mill provide aspiring entrepreneurs access to work alongside other inspired thinkers, learning events and partner discounts to help foster creativity and innovation in a growing community.